In celebrity entertainment, Kanye West is said to be placing Donda 2 on Stem Player only.
The artist recently shared the tracklist for the upcoming project.
Taking to Instagram, he shared a handwritten note revealing that the album will contain 22 tracks; however, he went on to only share 21 of the song titles. The final song on the album is the one that is currently unnamed.
Moreover, the dashes appear to indicate features, but nothing is confirmed as of now to indicate if that is true and who will feature on it.
Previously, the 'Hurricane' rapper revealed that the album will be only available on his $200 Stem Player.
The $200 Stem Player launched last year in a partnership with Kano Computing, shipping with the first Donda album so that you could manipulate any song using the touch-sensitive light sliders embedded in its beige shell. "We currently have 67,000 available and are making 3,000 a day," said Ye in another post.
It worked well in our testing, allowing owners to easily manipulate different parts of a song while listening, whether for one of the included tracks or any others loaded via its web-based interface. However, adding loops and effects can get more complicated. It has 8GB of storage, connections via USB-C, Bluetooth, or 3.5mm headphone jack, and a 97db speaker.
In 2017, TMZ reported Kanye West was canceling his contract with Tidal, and the outlet said it was in dispute over millions of dollars he believed the company owed him. It also cited sources saying he would be "done with exclusives."
'Donda 2' is set to arrive on February 22.
In the meantime, check out the tracklist for 'Donda 2' just below…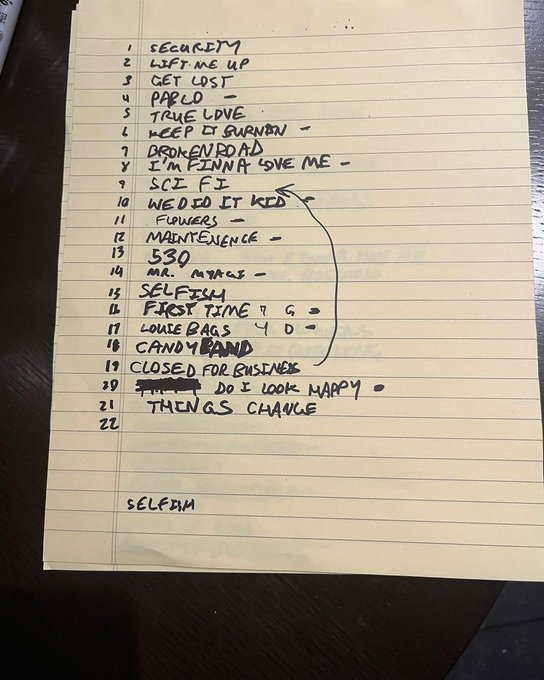 For more celebrity entertainment news follow Gyrlversion on all social media platforms @gyrlversion and @gyrltv