It is no doubt in case you ask some random person to name the biggest of artists in Africa, among the ten or say five they'll mention, will be at least two if not more on that list who are from Naija.
Truth be told, Nigeria has always been a continental leader in not just entertainment but creative wise and in business, and the question always remains; why Nigeria, how did they hack the system and continue to maintain their fort?
First off, we gotta give it up to these guys for consistency. Usually starting, or commencing something is not to say the easiest, but usually a good few steps, however the challenge comes with consistency; the ability to continue producing excellent work on a timely interval; which I'd say Naija has mastered so well. Tiwa Savage, got introduced to her a year before Mavin could roll out as a record label, 10 years later, she's still going hard, dropping banger after banger, while taking her time, no pressure, just consistently dropping bops.
Branding & Evolution. Brand wise, the music industry of Nigeria has always had a unique sound in terms of sound production, intonation and pronunciation of words, hence being identified with ease. Their sound has an identity, hence birthing the term "Afrobeats", which later birthed Afropop, Aemo-Afrobeat, High life to mention but a few. Their industry has fast evolved content wise. When you listen to a record dropped ten years back, and one that's been dropped in 2021, you'd notice tracks of nowadays have more English in the lyrics, while maintaining an Afro element. Reason is quite simple, English is spoken and listened to by over 60% of the world's population; meaning that that's 60% of the world you could potentially reach once your music is out there.
In House Support System. Back here in my home country, we have a local Luganda street saying: "Yagaliza Offune" directly translated to "Wish the best for others, support them and the same shall come your way". Explaining the win-win situation of you win, I win, each of us walks away happy. Now, that's how the Nigerian music system has been aligned. Right from producers, distributors, artist managers, and the artists themselves, you can sense a sense of unity, mostly on days when one of them has dropped a record, the love is always mad; whether they were featured on the album/ record or not, one thing about Nigeria and those in or indirectly engaged in the music industry, they'll always support each other. Seen how the big shots always put the new kids on the block on? That's the energy right there.
Last but not least, the Naija market also mastered the art of partnerships. I like to believe you've heard of emPawa, Mad Solutions, Platoon, Ditto, Africori, and EMPIRE Distribution among others. These are some of the key players when it comes to distribution of music in Africa. You'll realize Simi's 'Woman' and her most recent releases were under Mad, whereas Empire has done good work when it comes to distribution this year as well. From Buju's Sorry I'm Late EP, Bravo by Cheque among others. Some of these partnerships envision putting the artist onto a bigger audience, publishing their music to a really wider market, and promo, which is why it is easier to find an artist who's worked with any of these feature on bigger platforms and musical placements.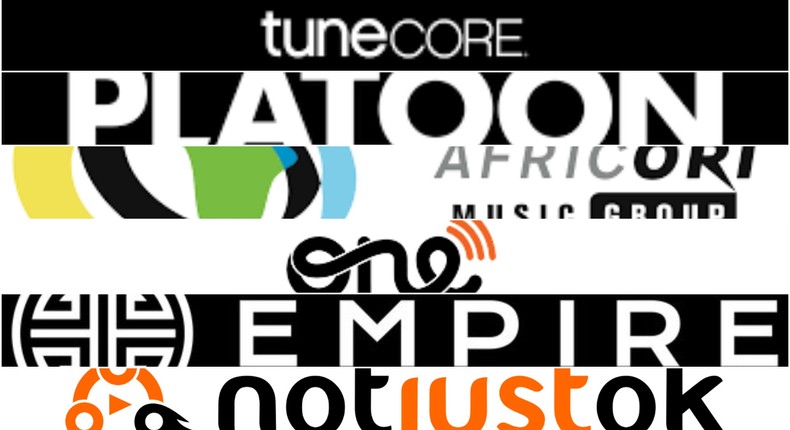 Happy Ghana is really doing so well too at the moment in terms of support, and its already paying off. I mean, look at the amazing Gyakie, KiDI and most recently Amaarae. There's really so much we can learn from the Nigerian Music, cuz "an industry that sticks together, wins together." Peace
The post OPINION: What It It Is The Nigerian Music Industry Is Doing Right And What Lessons Can Others Draw From It appeared first on African Entertainment.