Doja Cat cancelled performing for The Weeknd's tour, for major reasons.
Doja Cat has been reportedly forced to scrap her live plans – including her hotly anticipated tour with The Weeknd – due to health issues.
The 'Woman' hitmaker shared that surgery for tonsillitis means she has to sit out what was set to be an action-packed summer on stages worldwide.
Doja was set to hit the stage with The Weeknd on the 'After Hours Til Dawn' stadium tour and had high-profile spots at festivals.
In an emotional address to fans, she revealed that she's had to forgo those plans. She wrote: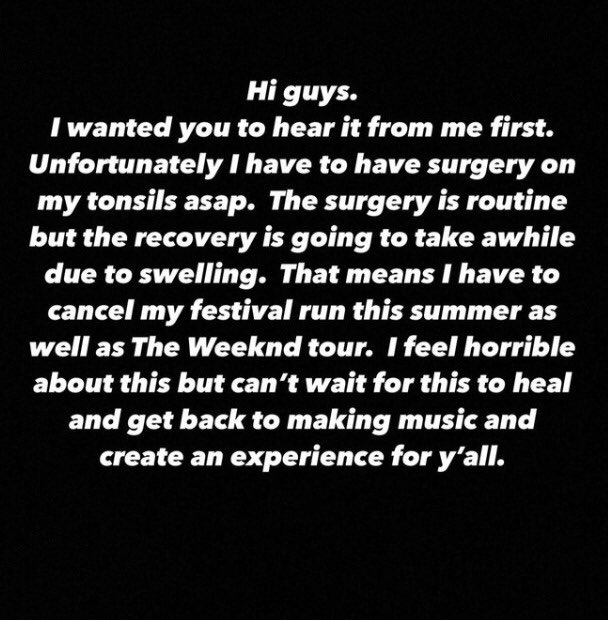 The fact that Doja Cat cancelled the tour was not more important than her health for most fans.
One person responded to her saying, Why is everyone being so immature over money? Just refund your tickets. Her health is more important.
Another person wrote, lol not y'all dense… i'm obviously praying for my sisters recovery but I'm glad she's not touring with that man anymore and praying when she can/does decide to tour again it's a SOLO TOUR!
At the same time others couldn't help but bring up her past cancellation history.
Ugh. Ofc feel better but this is not the first, the SECOND time you have had to cancel an event after i have already bought tickets. I guess it's not meant for me to see you. First the jingle ball and now this. i expect a solo tour and/or a new album next year, one person wrote.
Lollapalooza also spoke out. We are saddened by the cancellation of @DojaCat's summer tour, including her headlining set at #Lolla. We wish her a speedy recovery. A replacement will be announced soon.
From the sounds of it, Amala Ratna is going through it. She noted the doctor had to stick in a needle in order to remove fluids. Yuk. We hope she gets better.