Addressing a room of politicians and activists, Greta Thunberg scolded lawmakers present—telling them, "I know you're trying but just not hard enough. Sorry."
The 16-year-old from Sweden arrived in New York on August 28, ahead of the UN Climate Action Summit taking place this week. On Tuesday, she gave a speech in front of the Senate climate crisis task force during a 2-day period of events designed to encourage lawmakers to take more radical action when it comes to the evermore urgent subject of climate change.
Ed Markey, a Democratic Senator for Massachusetts and a co-sponsor of the Green New Deal, thanked Thunberg for her leadership and for providing "moral clarity."
"Young people are the army politically, which has arrived in the United States. You put a spotlight on this issue in a way that it has never been before. And that is creating a new X factor," Markey told Thunberg.
"We hear you. We hear what you're saying and we will redouble our efforts."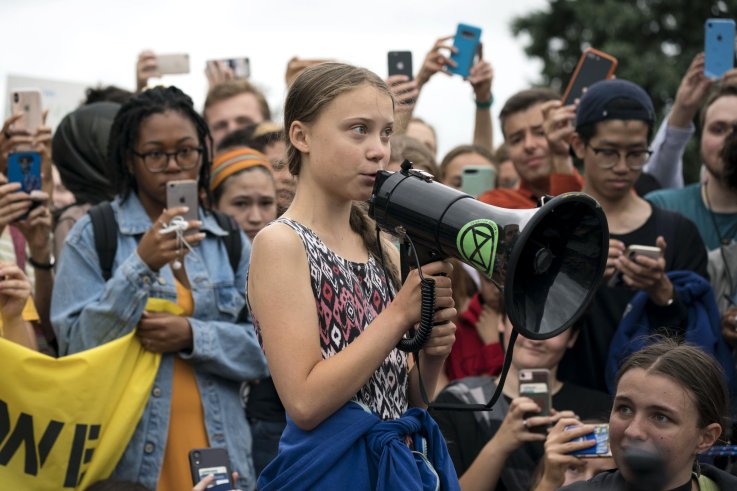 But Thunberg was not interested in being called a "superhero"—instead, she called for more action, telling lawmakers they need to listen to the science.
"Please save your praise, we don't want it," she said. "Don't invite us here to just tell us how inspiring we are without actually doing anything about it because it doesn't lead to anything.
"If you want advice for what you should do, invite scientists, ask scientists for their expertise. We don't want to be heard. We want the science to be heard," she added, leading to laughter and applause from the audience, according to the Guardian.
Thunberg became an inspirational head for the climate crisis after she skipped school to sit outside the Swedish parliament with a handmade placard last summer. Her actions kick-started a global movement and waves of youth protests.
Although perhaps the most famous, she is just one of several youth activists who have been invited to address Congress ahead of the global strike penned in for Friday. Nadia Nazar, who is the co-founder of a group called Zero Hour — a movement that aims to center the voices of diverse youth in regards to the climate and environmental justice, also addressed politicians.
"We will no longer be known as the kids fighting the apocalypse. We will be known as the solution to the climate crisis," she said.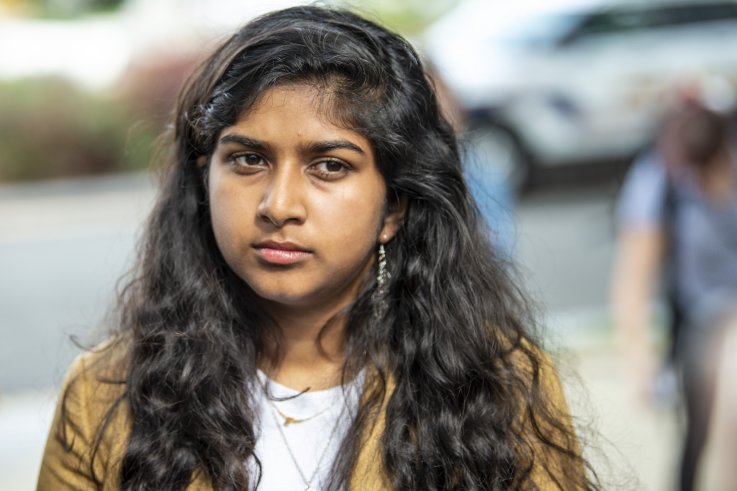 On Friday, students and workers across the world are expected to stage a walk out to get policymakers to up their game on climate matters. Many of those policymakers will be in New York ahead of the United Nations annual climate summit, starting September 23.
Thunberg is due to speak in front of the House Foreign Affairs Committee on Wednesday and the UN Climate Action Summit sometime next week. She will also be leading the global climate strikes, planned to take place on September 20 and 27.
On Monday, Thunberg and the Fridays For Future school strike movement received Amnesty's top honor (Ambassador of Conscience Award for 2019), where she encouraged everybody present to get involved in activism.
"Activism works. So, what I'm telling you to do now, is to act. Because no one is too small to make a difference. I'm urging all of you to take part in the global climate strikes on September 20 and September 27," she said.